A LASTING VALUE.
All bronzes can be obtained with a flat back or with a full surround sculpture. Each product is conceived, designed and manufactured in such a way as to increase its value with the passing of the years.
From the exclusive lost wax and sand casting, embossing and bronze injection all products are manufactured using a high degree of technical skill, enormous efforts during their creation and careful finishing processes that enable you to receive perfect sculptures.
Most of our bronze sculptures are shown with a "satin" bronze finish. This is the most popular finish in our collection.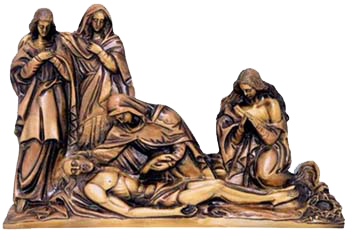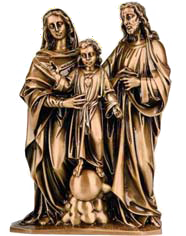 Call to our showrooms to view our large selection in bronze, stainless steel and reconstituted marble sculptures, all of them manufactured with the most advanced techniques so to accomplish a high degree of quality.